Laurel Health Chiropractic Services

Do you struggle with back or neck pain? Do your joints feel stiff and your muscles achy? The Laurel Health Centers provide expert chiropractic services to patients in Tioga and Bradford Counties in northern Pennsylvania. We believe that chiropractic care should be accessible to all, no matter a patient's insurance, background, age, or financial circumstances. 
What Is Chiropractic Care?
Your body has a complex system of bones, joints, muscles, and soft tissue that work together to help you move. If one part of that system is malfunctioning, the whole body can be affected. Trained chiropractors are experts in the musculoskeletal system, especially the function of the spine, and can help you get back in motion safely. 
Through gentle manipulations of the spine, chiropractors work to reduce pain and inflammation while improving mobility and range of motion. The goal is to relieve pain, improve motion, and restore your body's proper alignment without surgery or medications.  
When to See a Chiropractor
Our expert chiropractors have years of experience treating patients with back, neck, nerve, and joint problems. Chiropractic care may be effective in treating:
Back or neck discomfort
Joint pain
Muscle aches
Nerve pain, including sciatica 
Tingling or numbness in your hands or feet
Headaches, including migraines
Pain in your extremities (hands, feet, arms, legs)
Mobility or range-of-motion issues
Repetitive motion or sports injuries, such as tennis elbow 
Carpal tunnel syndrome
Poor posture


What to Expect
Laurel Health offers a wide range of chiropractic services with care tailored to your unique health needs. Traditional chiropractic treatment involves lying on your stomach on a special table designed to help the chiropractor gently ease your body into alignment and address pain, inflammation, and inflexibility. Our team can perform traditional manual adjustments by hand or use extra-gentle, precision-guided adjustment tools like the Sigma Adjuster, which can be a good fit for young children, older adults, and back surgery patients. Our chiropractors are also certified to utilize special techniques like the McKenzie Method® of Mechanical Diagnosis and Therapy (MDT) and the Webster method for pregnant women. 
Why Your Spine Health Matters
Back and neck pain can seriously impact your quality of life, and injuries to your spine or joints can affect your mobility. Very physical jobs like factory work, construction, landscaping, and auto repair may put you at risk for back and joint injuries. Office work can also put excessive strain on your spine and joints when sitting for long hours and increase your risk of repetitive stress from typing, writing, and mouse work. A trained chiropractor plays a key role in restoring and maintaining your spinal health. Chiropractic care can help relieve pain, improve range of motion, and help you recover after an injury. Together, we can get you back to work and doing the things you love safely. 
The Laurel Health Difference
Laurel Health believes in healthcare for everyone. We care for patients of all ages and provide care regardless of your ability to pay. When you choose the Laurel Health Centers, you can count on a holistic, patient-centric approach to care that sees each patient as a whole person with unique needs. We advocate for your health to ensure you receive the care you need when you need it. 
Affordable Care
Too often, cost is a barrier to effective chiropractic care. Many private chiropractors are unable to accept a wide range of medical insurance. The Laurel Health Centers are proud to offer high-quality chiropractic services no matter your financial or insurance situation. Our status as federally qualified health centers (FQHC) allows us to accept most insurance types, including commercial plans, Medicare, CHIP, and Medicaid. We also offer a sliding fee program to qualifying patients to assist with co-pays, deductibles, and medications.
Expert Chiropractors
Our highly skilled chiropractors are experts in spinal health with a genuine passion for helping their patients live freer, fuller lives. They understand the complex mechanics of the body and personalize their approach based on your specific needs and comfort level. Our team stays on the cutting-edge with highly specialized training, tools, and extensive experience to help patients find relief.
Care Coordination
Our chiropractic team works with other Laurel Health medical experts to create a seamless patient experience. If you meet with one of our primary care, rehabilitation, or sports medicine doctors about back, neck, or joint pain, they can answer your questions about chiropractic care and discuss whether chiropractic care would be a good fit for your treatment. You can also make an appointment with our chiropractors directly — no referral needed. To make a chiropractic appointment in Mansfield, call 570-662-2002. To make an appointment in Elkland or Wellsboro, call 570-724-1010. 
Specialized Testing
Our Wellsboro Laurel Health Center offers both chiropractic care and electromyography, also known as EMG testing. Electromyography evaluates muscle and nerve health. It can be used to diagnose neuromuscular concerns like carpal tunnel syndrome, muscular dystrophy, nerve root conditions, and nerve-to-muscle connective disorders.
If you are experiencing unusual muscle or nerve symptoms, reach out to Laurel Health for more information about EMG testing at 570-724-1010. 
Signs that can indicate a neuromuscular problem include:
Limb pain
Numbness or tingling sensations
Muscle weakness
Schedule Your Chiropractic Appointment Today
If you're struggling with bone or muscle pain and want to find out if chiropractic care can help, reach out to the Laurel Health Centers today. Our chiropractic experts in Elkland, Mansfield, and Wellsboro, PA, are proud to serve communities across north and central Pennsylvania. To make an appointment in Mansfield, call 570-662-2002. To make an appointment in Elkland or Wellsboro, call 570-724-1010. 
Our chiropractic hours are as follows by location:
Mansfield Laurel Health Center


Mondays        7:00 am - 6:00 pm




Tues - Thurs  8:00 am - 5:00 pm
Wellsboro Laurel Health Center
Mondays        7:00 am - 7:00 pm


Wednesdays  7:00 am - 5:30 pm
Elkland Laurel Health Center
Thursdays 8:00 am - 2:30 pm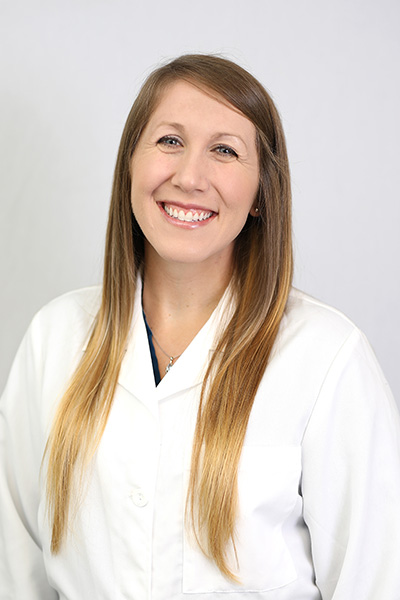 Dr. Sarah Taylor is a Troy local and is passionate about giving back to and practicing in the same rural communities that supported her growing up.
She credits her own battle with injuries as a young athlete for drawing her to healthcare, knowing firsthand what it's like to rehabilitate and prevent future re-injury. She specializes in managing chronic pain, maintaining joint health, and improving mobility. She is also certified in the Webster Method, which helps resolve breech presentation in pregnant women using gentle sacral adjustments that open more space in the pelvis for baby to move into optimal position on their own.
She earned her Bachelor of Science in kinesiology from Penn State University in State College, PA, and her Doctor of Chiropractic degree (DC) from New York Chiropractic College in Seneca Falls, NY.
Dr. Taylor sees patients at the Mansfield Laurel Health Center in Mansfield (416 S Main St.). To make an appointment with Dr. Taylor, call 570-662-2002.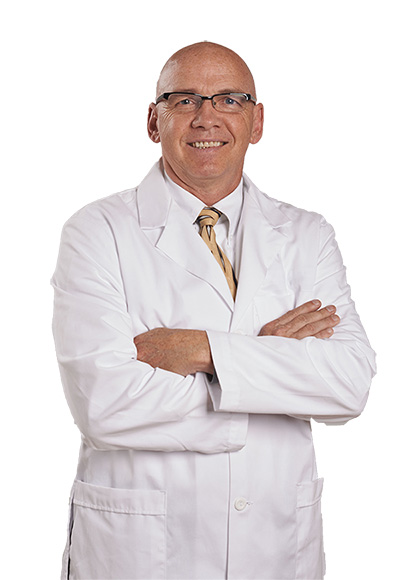 Dr. Steven Heffner has nearly 40 years of experience in work rehabilitation and chiropractic care to address and improve mobility issues, chronic pain, and joint health. First drawn to chiropractic care after its role in rehabilitating a baseball injury in his youth, Dr. Heffner is passionate about ensuring all patients have access to high-quality chiropractic care, especially in rural areas like Tioga and Bradford Counties.
Dr. Heffner received his bachelor's degree from Mansfield University, completed post-graduate studies at Penn State University in State College, PA, and earned his Doctor of Chiropractic degree (DC) from Life Chiropractic College in Marietta, Georgia. He specializes in the McKenzie Method® of Mechanical Diagnosis and Therapy (MDT), an acclaimed assessment and treatment program that addresses a wide range of back, neck, and limb issues. He also performs electromyography (EMG) testing to evaluate muscle and nerve problems.
To make an appointment with Dr. Heffner in Elkland or Wellsboro, call 570-724-1010.

Blossburg LHC
6 Riverside Plaza, Blossburg
Laurel Dental - Blossburg
116 Seymour Street, Blossburg

Family Medicine (6 Riverside)
Mon - Thurs 7:00 am - 5:00 pm
Fridays 8:30 am - 5:00 pm

Dental Services (116 Seymour St)
Mon - Thu 7:30 am - 4:30 pm
Fridays 7:30 am - 1:30 pm

570-638-2174 (LHC)
570-638-3468 (Dental)

Lara Jaussi, DO
Tina Doud-Kearns, CRNP
Kathleen Lamontagne, DMD
Stephen Ollock, DMD
Laura Brannaka, RDH
Kelsey Hermann, RDH
Jeremy Trowbridge, RDH


Lawrenceville LHC
32 East Lawrence Rd., Lawrenceville


Family Medicine:
Mon & Fri 8:30 am - 5:00 pm
Tues - Thurs 7:00 am - 5:00 pm


Dental Services:
Mon - Fri 8:00 am - 4:30 pm


570-827-0125 (LHC)
570-827-0145 (Dental)

Kyle Ungvarsky, MD
Kathleen Lamontagne, DMD
Phyllis Scott, MD
Michael Telehany, DDS
Kelly Carr, CRNP
Laura Brannaka, RDH
Kamryn Miller, RDH


Wellsboro LHC
7 Water Street, Wellsboro


Family Medicine:
Mon - Wed 7:00 am - 7:00 pm
Thurs & Fri 7:00 am - 5:00 pm
Saturdays 8:00 am - 4:30 pm

Chiropractic Services:
Mondays 7:00 am - 7:00 pm
Tuesdays 8:00 am - 4:00 pm
Wednesdays 7:00 am - 5:30 pm
Walk-in Care:
Mon - Fri 8:00 am - 4:30 pm

570-724-1010


Steven Heffner, DC
James Biery, PA-C
Liz Koury, PA-C
Scott Kroll, CRNP
Allison Moss, PA-C

Elkland LHC
103 Forestview Drive, Elkland

Family Medicine:
Mon - Fri 8:00 am - 5:00 pm


Chiropractic Services:
Thursdays 8:00 am - 2:30 pm

814-258-5117

Steven Heffner, DC
Sara Ritchey, PA-C
Hana Sullivan, Adult Geriatric CRNP
Annie Sumrall, Pediatric CRNP


Mansfield LHC
416 South Main Street, Mansfield

Family Medicine:
Mon - Fri 7:00 am - 5:00 pm

Chiropractic Services:
Mondays 7:00 am - 6:00 pm
Tues - Thu 8:00 am - 5:00 pm

Walk-in Care:
Mon - Fri 7:30 am - 5:00 pm

570-662-2002


George Dy, MD
Yekalo Beyene, MD
Michael Scalzone, MD
Sarah Taylor, DC
James Biery, PA-C
Spencer Castle, CRNP
Katie O'Reilly, CRNP

Westfield LHC
236 East Main Street, Westfield

Mon - Fri 8:30 am - 5:00 pm

814-367-5911


Mandy Spencer, PA-C
Laurel Behavioral Health Team

Troy LHC
45 Mud Creek Road, Troy


Family Medicine:
Mon - Thurs 8:00 am - 6:00 pm
Fridays 8:00 am - 5:00 pm

Dental Services:
Mon - Fri 8:00 am - 4:30 pm

Walk-in Care:
Mon - Fri 8:00 am - 4:30 pm

570-297-3746


Adam J. Hainley, DMD
Amanda Blasz, PA-C
Daniel Branzburg, CRNP
Tanner Bulkley, PA-C
Marcelinda Griffiths, CRNP
Todd Rudy, PA-C
Jenny Sparling, PMHNP
Maureen Strobel, CRNP
Linda Thorp, CRNP
Erin Barrett, RDH
Carmen Bates, RDH
Janee Overpeck, RDH
Andrea Pepper, RDH


Laurel Behavioral Health
Laurel Health & Wellness Center
40 West Wellsboro Street, Mansfield

Behavioral Health:
Mon & Thurs 8:00 am - 5:00 pm
Tues & Wed 8:00 am - 8:00 pm
Fridays 8:00 am - 4:30 pm

LHC Administration:
Mon - Fri 8:00 am - 5:00 pm

570-723-0620 (LBH)
570-662-1945 (Admin)

James E. Manning IV, MD
Gerald Cerrone, PhD
Jackie Wiand, Psychiatric PA-C
Kathryn Brodrick, ACSW, LCSW
Anne Anderegg, LCSW
Tyler Benelli, LCSW
Alyssa Hoffman, LCSW
Lori Makos, LCSW
Kristina Mielke, LCSW
Jenny Sparling, PMHNP

Laurel Pediatrics
1 B Main Street, Wellsboro

Mon - Fri 8:00 am - 5:00 pm



570-724-7100

Barry Clark, MD
Kate Abadi, PA-C

Pediatrics in the Valley:
Annie Sumrall, Pediatric CRNP
Elkland LHC & School-based Care
814-258-5117

Laurel Dental - Towanda
346 York Avenue, Towanda

Mon - Thurs 7:30 am - 4:30 pm
Fridays 7:30 am - 2:30 pm

570-828-3992

Lydia Hainley, DMD
Kelsie Davidson, RDH
Marion Jenkins, RDH