Laurel Health Centers Family Medicine — Care You Can Count On
The Laurel Health Centers are here for you. Always. Our mission is to provide high-quality, patient-centric care that supports and improves your well-being at every visit. We offer comprehensive healthcare services to people of all ages across northcentral Pennsylvania and lower New York. We welcome you to learn more about our talented provider team, services, and locations. Contact us today to schedule an appointment.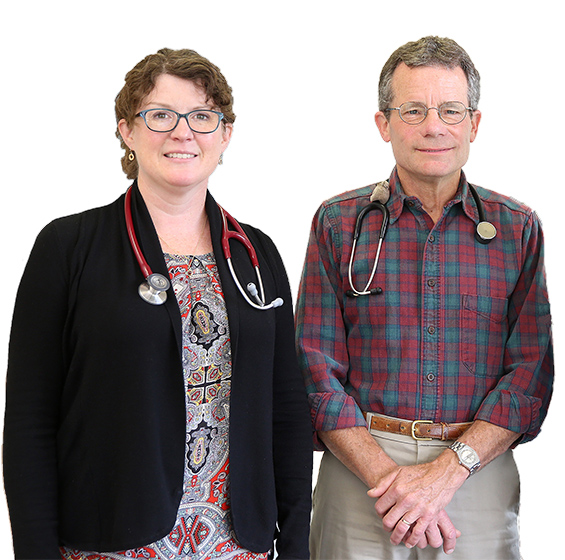 About Laurel Health 
Laurel Health delivers award-winning family medicine, behavioral health services, and specialty care for the whole family, including dentistry, chiropractic care, sports medicine, and walk-in care. As federally qualified health centers (FQHC), we treat everyone regardless of their ability to pay and offer a sliding fee scale to help income-eligible patients afford their prescriptions, deductibles, and co-pays.
No two patients are exactly alike, and your care shouldn't be either. We take a holistic approach to patient care that embraces everything that makes you you. Our compassionate and experienced team considers your emotional, mental, physical, and socioeconomic needs and then evaluates how those needs overlap to create a personal care plan that meets your unique needs.
We believe patients are healthiest when actively involved in their own healthcare. Laurel Health encourages patient input and engagement to build a patient-provider relationship founded on trust and respect. We also believe in keeping patients healthy through proactive, preventive care, a team-based approach to meeting all of your healthcare needs, and connecting you with community resources to support your wellness.

Blossburg LHC
6 Riverside Plaza, Blossburg
Laurel Dental - Blossburg
116 Seymour Street, Blossburg

Family Medicine (6 Riverside)
Mon - Thurs 7:00 am - 5:00 pm
Fridays 8:30 am - 5:00 pm

Dental Services (116 Seymour St)
Mon - Thu 7:30 am - 4:30 pm
Fridays 7:30 am - 1:30 pm

570-638-2174 (LHC)
570-638-3468 (Dental)

Lara Jaussi, DO
Tina Doud-Kearns, CRNP
Kathleen Lamontagne, DMD
Stephen Ollock, DMD
Laura Brannaka, RDH
Kelsey Hermann, RDH
Jeremy Trowbridge, RDH


Lawrenceville LHC
32 East Lawrence Rd., Lawrenceville


Family Medicine:
Mon & Fri 8:30 am - 5:00 pm
Tues - Thurs 7:00 am - 5:00 pm


Dental Services:
Mon - Fri 8:00 am - 4:30 pm


570-827-0125 (LHC)
570-827-0145 (Dental)

Kyle Ungvarsky, MD
Kathleen Lamontagne, DMD
Phyllis Scott, MD
Michael Telehany, DDS
Kelly Carr, CRNP
Laura Brannaka, RDH
Kamryn Miller, RDH


Wellsboro LHC
7 Water Street, Wellsboro


Family Medicine:
Mon - Wed 7:00 am - 7:00 pm
Thurs & Fri 7:00 am - 5:00 pm
Saturdays 8:00 am - 4:30 pm

Chiropractic Services:
Mondays 7:00 am - 7:00 pm
Tuesdays 8:00 am - 4:00 pm
Wednesdays 7:00 am - 5:30 pm
Walk-in Care:
Mon - Fri 8:00 am - 4:30 pm

570-724-1010


Steven Heffner, DC
James Biery, PA-C
Liz Koury, PA-C
Scott Kroll, CRNP
Allison Moss, PA-C

Elkland LHC
103 Forestview Drive, Elkland

Family Medicine:
Mon - Fri 8:00 am - 5:00 pm


Chiropractic Services:
Thursdays 8:00 am - 2:30 pm

814-258-5117

Steven Heffner, DC
Sara Ritchey, PA-C
Hana Sullivan, Adult Geriatric CRNP
Annie Sumrall, Pediatric CRNP


Mansfield LHC
416 South Main Street, Mansfield

Family Medicine:
Mon - Fri 7:00 am - 5:00 pm

Chiropractic Services:
Mondays 7:00 am - 6:00 pm
Tues - Thu 8:00 am - 5:00 pm

Walk-in Care:
Mon - Fri 7:30 am - 5:00 pm

570-662-2002


George Dy, MD
Yekalo Beyene, MD
Michael Scalzone, MD
Sarah Taylor, DC
James Biery, PA-C
Spencer Castle, CRNP
Katie O'Reilly, CRNP

Westfield LHC
236 East Main Street, Westfield

Mon - Fri 8:30 am - 5:00 pm

814-367-5911


Mandy Spencer, PA-C
Laurel Behavioral Health Team

Troy LHC
45 Mud Creek Road, Troy


Family Medicine:
Mon - Thurs 8:00 am - 6:00 pm
Fridays 8:00 am - 5:00 pm

Dental Services:
Mon - Fri 8:00 am - 4:30 pm

Walk-in Care:
Mon - Fri 8:00 am - 4:30 pm

570-297-3746


Adam J. Hainley, DMD
Amanda Blasz, PA-C
Daniel Branzburg, CRNP
Tanner Bulkley, PA-C
Marcelinda Griffiths, CRNP
Todd Rudy, PA-C
Jenny Sparling, PMHNP
Maureen Strobel, CRNP
Linda Thorp, CRNP
Erin Barrett, RDH
Carmen Bates, RDH
Janee Overpeck, RDH
Andrea Pepper, RDH


Laurel Behavioral Health
Laurel Health & Wellness Center
40 West Wellsboro Street, Mansfield

Behavioral Health:
Mon & Thurs 8:00 am - 5:00 pm
Tues & Wed 8:00 am - 8:00 pm
Fridays 8:00 am - 4:30 pm

LHC Administration:
Mon - Fri 8:00 am - 5:00 pm

570-723-0620 (LBH)
570-662-1945 (Admin)

James E. Manning IV, MD
Gerald Cerrone, PhD
Jackie Wiand, Psychiatric PA-C
Kathryn Brodrick, ACSW, LCSW
Anne Anderegg, LCSW
Tyler Benelli, LCSW
Alyssa Hoffman, LCSW
Lori Makos, LCSW
Kristina Mielke, LCSW
Jenny Sparling, PMHNP

Laurel Pediatrics
1 B Main Street, Wellsboro

Mon - Fri 8:00 am - 5:00 pm



570-724-7100

Barry Clark, MD
Kate Abadi, PA-C

Pediatrics in the Valley:
Annie Sumrall, Pediatric CRNP
Elkland LHC & School-based Care
814-258-5117

Laurel Dental - Towanda
346 York Avenue, Towanda

Mon - Thurs 7:30 am - 4:30 pm
Fridays 7:30 am - 2:30 pm

570-828-3992

Lydia Hainley, DMD
Kelsie Davidson, RDH
Marion Jenkins, RDH


Comprehensive Health Services
Laurel Health has 14 locations in Bradford and Tioga counties that provide a range of comprehensive health services, including:
Family medicine: You can count on our award-winning providers as your primary care physicians in northern Pennsylvania and southern New York. Our team offers compassionate care to help you feel your best, including wellness exams, health screenings, vaccines, and chronic disease management. We see patients at every age, from infancy to the golden years.
Pediatrics: Give your child a healthy headstart with our welcoming pediatric care. We provide well-child checkups, milestone development screenings, parental support, and immunizations.
Dental care: Our dental experts provide complete family dentistry in four locations, including cleanings, exams, x-rays, and repairs.
Chiropractic care: If you're dealing with neck, joint, or back pain, our chiropractors can help you find relief and improve mobility.
Women's health: Too often, women put their own health needs last. Laurel Health encourages women to reprioritize their wellness with important preventive screenings like paps and breast exams. We also offer family planning, menopause support, and postnatal care services.
Behavioral health: Our mental and behavioral health services are open to anyone experiencing a challenging situation. We offer individual and family counseling, play therapy for children, and treatment for depression, anxiety, and other emotional and mental health concerns.
The Laurel Health Difference
You are at the heart of everything we do. Our relationships with our patients are built on trust and respect. We strive to deliver the best care to every patient and are committed to providing a welcoming patient experience to everyone. Our services are available to all, no matter their ability to pay.
We accept CHIP, Medicare, Medicaid, and most major insurance plans. Laurel Health offers a sliding fee program to income-eligible patients to assist with healthcare costs. We also provide free enrollment assistance to uninsured and underinsured patients who need support finding and signing up for the right health plan.
Contact Our Health Clinics Today
We're here for you. Always. To schedule an appointment or request more information, contact Laurel Health today.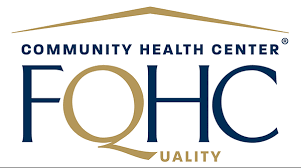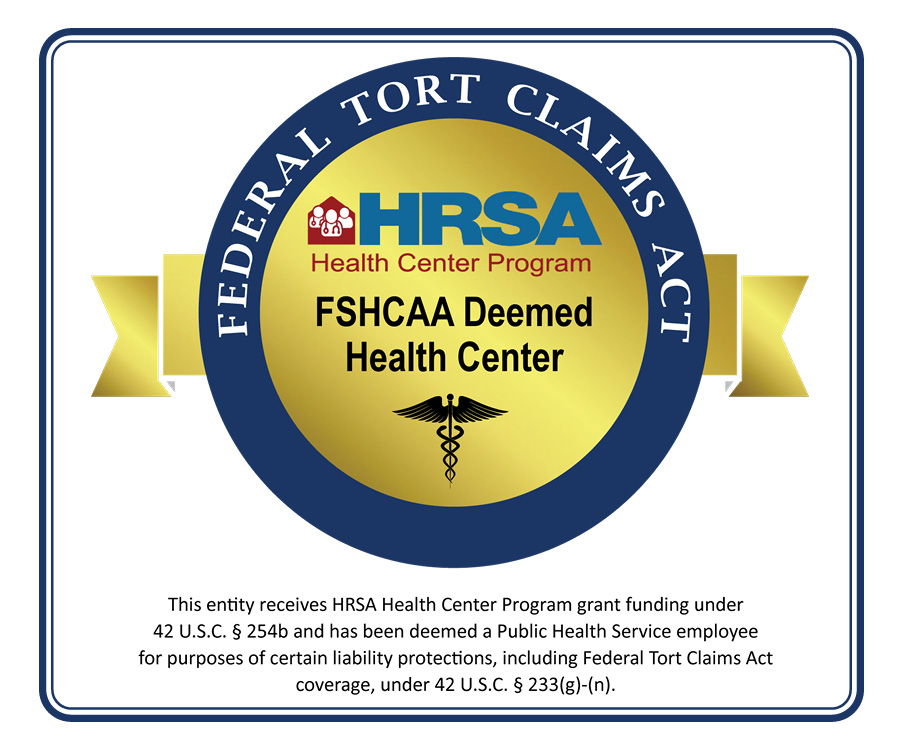 NPCHS, INC. FQHC/FTCA STATUS
North Penn Comprehensive Health Services, Inc., d.b.a. the Laurel Health Centers, does not discriminate on basis of gender, race, creed, color, national origin, ancestry, age, family status, religious affiliation or lack thereof, sexual orientation, or disability in either the delivery of services or in our employment practices.
As Federally Qualified Health Centers (FQHC), we are covered by the Federal Tort Claims Act (FTCA), meaning all malpractice claims are subject to federal procedural law. NPCHS is supported in part by the Health Resources and Services Administration (HRSA) of the U.S. Department of Health and Human Services (HHS) through an award totaling $1,863,953, with an additional 88% financed through non-governmental sources.
NPCHS has Federal Public Health Service (PHS) deemed status with respect to certain health or health-related claims, including medical malpractice claims for itself and its covered individuals. For more information, visit bphc.hrsa.gov/initiatives/ftca.