Our mission is to improve the health and well-being of the communities we serve by providing world-class care in a compassionate, patient-centered environment.
We support our vision of becoming the provider of choice through community-minded partnerships, placing patients at the center of all we do. We aim to ensure every patient gets the right care, in the right way, at the right time. Every time.
The values that guide our actions and services are excellence, quality, stewardship, integrity, compassion, caring, dignity, and respect.

OUR VALUES
Excellence & Quality: We are committed to maintaining the highest quality patient care and safety through continuous evaluation and innovative process improvement.

Stewardship & Integrity: We operate with the highest degree of integrity and are committed to responsible management of resources to ensure sustainability of our services to the community.

Compassion & Caring: We treat others as they wish to be treated, with respect, sensitivity, and a genuine caring concern for all.

Respect & Dignity: We are committed to respecting the diversity, privacy, and confidentiality of those we serve.

FEDERALLY QUALIFIED HEALTH CENTERS

The Laurel Health Centers are Federally Qualified Health Centers (FQHC) facilities, which means we make it our mission to provide affordable, high-quality healthcare to all patients, regardless of their ability to pay. The Laurel Health Centers are national HRSA quality award winners for increasing access to care and reducing healthcare disparities in our community.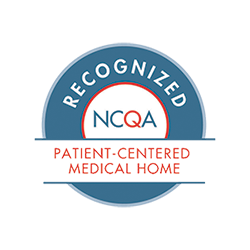 We have also received Patient Centered Medical Home Recognition (PCMH) from both HRSA and the National Committee for Quality Assurance. PCMH standards help us build better relationships with patients, strengthen our quality measures, implement wellness initiatives, and deliver a consistently great patient experience—all while reducing patients' overall healthcare costs by focusing on preventive care, early intervention, and proactively managing chronic conditions. We use evidence-based best practices and PCMH standards to provide consistent, high-quality, patient-centered care that encourages and empowers people to play a more active role in their health and wellness.
Laurel Health offers a sliding fee program to income-eligible families to help with coverage gaps, co-pays, and deductibles to ensure everyone has access to quality care. For more information or to make an appointment, call 1-833-LAURELHC (1-833-528-7354). If you need to reach us after hours, simply call your Laurel Health office or 1-844-284-6589 to be connected to our after-hours team. Our nurse triage team can help you schedule appointments, relay a message to your provider, and answer your health questions. If you need emergency care, always call 911. To learn more about your health information rights and how Laurel Health maintains your private health information, please click here to review Laurel Health's privacy practices brochure.
The short video below provides more information about how Pennsylvania FQHCs provide care:
Healthcare Services
The Laurel Health Centers offer award-winning family medicine, specialty care, and behavioral health services for the whole family in thirteen convenient locations across Tioga and Bradford Counties, including Blossburg, Elkland, Lawrenceville, Mansfield, Towanda, Troy, Wellsboro, and Westfield, PA. Our services include dental services, pediatrics, primary care, pediatrics, women's health, nutrition / diabetes education, internal medicine, preventive wellness care, sports medicine, chiropractic care, behavioral health therapy / counseling, chronic disease management, insurance enrollment assistance, and more. For a more in-depth look at Laurel Health's services, click here.


Sliding Fee Program
Did you know the Laurel Health Centers care for ALL patients, regardless of their ability to pay? The Laurel Health Centers and Laurel Behavioral Health accept most major insurances, Medicare, and Medicaid. We also o­ffer discounted services to income-eligible patients through a sliding fee program to help with co-pays, deductibles, medications, and coverage gaps. If you are uninsured or underinsured, please request an application from our Laurel Health Center­, or call our billing office directly at 1-877-723-0589.


Outreach & Enrollment
Do you need help finding the right coverage for your family? Our Certified Application Counselor helps patients find affordable insurance that's right for them. We can also help you apply for Pennsylvania's Medicaid and / or Children's Health Insurance programs. If you need assistance finding affordable health insurance, please stop into one of our health centers or call our Certified Application Counselor directly at 570-723-3424 to schedule an appointment.


Pharmacy Discount Card Program
Patients who qualify for the pharmacy discount card program can purchase medications at a discounted rate from local participating pharmacies. To apply, please request an application for the staff at any of our health centers, or call our billing office at 1-877-723-0589.
Patient Portal
Would you like to quickly review test results, message your provider, renew standing prescriptions or schedule appointments online? Access your patient information on the go with our secure, confidential patient portal. To learn more or create an account, click here.
Please note, the patient portal currently does not support online bill pay for Laurel Health Center bills. To pay your LHC bill, please continue to call our billing department at 1-877-723-0589m, return by mail, or pay at the office.
If you have any questions or need help signing up on the patient portal, please talk to the front office staff at the Laurel Health Center of your choice, or call 1-833-LAURELHC (1-833-528-7354).
A History of the Laurel Health Centers
The Laurel Health Centers can trace their roots back to the Blossburg State General Hospital, which began serving patients in 1891. When the Blossburg hospital closed its doors in 1972, local residents were determined to preserve access to care and founded North Penn Comprehensive Health Services (NPCHS). North Penn opened its first family health center in 1973 on the former hospital site and expanded to include behavioral health and substance abuse treatment services the following year.
Over the next two decades, North Penn opened primary care clinics in Mansfield, Wellsboro, Westfield, Elkland, and Lawrenceville. In 1988, North Penn entered into partnership with Soldiers + Sailors Memorial Hospital to form Laurel Health System, rebranding its clinics to the Laurel Health Centers and Laurel Behavioral Health. In 2012, the other parts of Laurel Health System affiliated with a Williamsport-based health system while the Laurel Health Centers separated and returned to being a fully independent organization.
As federally qualified health centers we care for vulnerable and underinsured patients on a sliding fee scale to assure everyone receives the care they need. Laurel Health has been providing high-quality, patient-focused care throughout rural Tioga County and the surrounding communities for nearly 50 years. Laurel Health consists of the Laurel Health Centers (seven family medicine / specialty care federally qualified health centers), Laurel Behavioral Health (outpatient behavioral health office), the Laurel Health & Wellness Center, Laurel Pediatrics, and three Laurel Dental offices in Blossburg, Lawrenceville, and Towanda, PA.
We are committed to serving all patients, regardless of their ability to pay. Our sites offer a sliding fee scale and 340b discounted pharmacy program to ensure all patients are able to receive the quality care they need with the compassion they deserve.
Our doctors, nurses, physician assistants, nurse practitioners, counselors, and office staff work together as a strong, experienced, and unified healthcare team dedicated to providing a great patient experience and expert care every time. The Laurel Health Centers offer convenient family medicine, behavioral health services, and specialty care for the whole family throughout Tioga and Bradford Counties, including Blossburg, Elkland, Lawrenceville, Mansfield, Towanda, Troy, Wellsboro, and Westfield, PA.
Simply click each service bullet to learn more about the service:


Laurel Behavioral Health offers individual, family, and marital therapy sessions, including play therapy for children, at each health center and in its outpatient office in Wellsboro. Counseling is available for a diverse range of mental and emotional health concerns, including depression, anxiety, panic, eating disorders, parent-child difficulties, and relationship issues. For more information, call 570-723-0620.
For more information on our services, click here. To make an appointment at any of our sites, call 1-833-LAURELHC (1-833-528-7354) or visit our contact page.

Blossburg LHC
6 Riverside Plaza, Blossburg
Laurel Dental - Blossburg
116 Seymour Street, Blossburg

Family Medicine (6 Riverside)
Mon - Thurs 7:00 am - 5:00 pm
Fridays 8:30 am - 5:00 pm

Dental Services (116 Seymour St)
Mon - Thu 7:30 am - 4:30 pm
Fridays 7:30 am - 1:30 pm

570-638-2174 (LHC)
570-638-3468 (Dental)

Lara Jaussi, DO
Tina Doud-Kearns, CRNP
Kathleen Lamontagne, DMD
Stephen Ollock, DMD
Carmen Bates, RDH
Kelsey Hermann, RDH


Lawrenceville LHC
32 East Lawrence Rd., Lawrenceville


Family Medicine:
Mon - Fri 8:30 am - 5:00 pm


Dental Services:
Mon - Fri 8:00 am - 4:30 pm


570-827-0125 (LHC)
570-827-0145 (Dental)

Kathleen Lamontagne, DMD
Phyllis Scott, MD
Michael Telehany, DDS
Kelly Carr, CRNP
Laura Brannaka, RDH
Kamryn Miller, RDH


Wellsboro LHC
7 Water Street, Wellsboro


Family Medicine:
Mon - Thu 7:00 am - 7:00 pm
Fridays 7:00 am - 5:00 pm
Saturdays 8:00 am - 4:30 pm

Chiropractic Services:
Mondays 7:00 am - 7:00 pm
Tuesdays 8:00 am - 4:00 pm
Wednesdays 7:00 am - 5:30 pm
Walk-in Care:
Mon - Fri 8:00 am - 4:30 pm

570-724-1010


Kyle Ungvarsky, MD
Steven Heffner, DC
James Biery, PA-C
Liz Koury, PA-C
Scott Kroll, CRNP
Allison Moss, PA-C

Elkland LHC
103 Forestview Drive, Elkland

Family Medicine:
Mon - Fri 8:00 am - 5:00 pm


Chiropractic Services:
Thursdays 8:00 am - 2:30 pm

814-258-5117

Steven Heffner, DC
Sara Ritchey, PA-C
Hana Sullivan, CRNP
Annie Sumrall, Pediatric CRNP


Mansfield LHC
416 South Main Street, Mansfield

Family Medicine:
Mon 7:00 am - 6:00 pm
Tues - Fri 7:00 am - 5:30 pm


Chiropractic Services:
Mondays 7:00 am - 6:00 pm
Tues - Thu 8:00 am - 5:00 pm

Walk-in Care:
Mon - Fri 7:30 am - 5:00 pm

570-662-2002


George Dy, MD
Yekalo Beyene, MD
Sarah Taylor, DC
James Biery, PA-C
Spencer Castle, CRNP
Angela Dixon, CRNP
Katie O'Reilly, CRNP

Westfield LHC
236 East Main Street, Westfield

Mon - Fri 8:30 am - 5:00 pm

814-367-5911


Mandy Spencer, PA-C
Laurel Behavioral Health Team

Troy LHC
45 Mud Creek Road, Troy


Family Medicine:
Mon - Thurs 8:00 am - 6:00 pm
Fridays 8:00 am - 5:00 pm

Dental Services:
Mon - Fri 8:00 am - 4:30 pm

570-297-3746


Adam J. Hainley, DMD
Amanda Blasz, PA-C
Daniel Branzburg, CRNP
Marcelinda Griffiths, CRNP
Todd Rudy, PA-C
Jenny Sparling, PMHNP
Maureen Strobel, CRNP
Linda Thorp, CRNP
Erin Barrett, RDH
Carmen Bates, RDH
Janee Overpeck, RDH
Andrea Pepper, RDH


Laurel Behavioral Health
Laurel Health & Wellness Center
40 West Wellsboro Street, Mansfield

Behavioral Health:
Mon & Thurs 8:00 am - 5:00 pm
Tues & Wed 8:00 am - 8:00 pm
Fridays 8:00 am - 4:30 pm

LHC Administration:
Mon - Fri 8:00 am - 5:00 pm

570-723-0620 (LBH)
570-662-1945 (Admin)

James E. Manning IV, MD
Gerald Cerrone, PhD
Jackie Wiand, Psychiatric PA-C
Kathryn Brodrick, ACSW, LCSW
Anne Anderegg, LCSW
Tyler Benelli, LCSW
Alyssa Hoffman, LCSW
Lori Makos, LCSW
Kristina Mielke, LCSW
Jenny Sparling, PMHNP

Laurel Pediatrics
1 B Main Street, Wellsboro

Mon - Fri 8:00 am - 5:00 pm



570-724-7100

Barry Clark, MD
Kate Abadi, PA-C

Pediatrics in the Valley:
Annie Sumrall, Pediatric CRNP
Elkland LHC & School-based Care
814-258-5117

Laurel Dental - Towanda
346 York Avenue, Towanda

Mon - Fri 8:00 am - 4:30 pm


570-828-3992

Lydia Hainley, DMD
Erin Barrett, RDH
Kelsie Davidson, RDH
Marion Jenkins, RDH