By Kristy Warren


Summer is in full swing and with high temperatures in the forecast, we're all looking for ways to beat the heat. A dip in the water can be a great way to cool off, but it's important to follow safety measures around swimming, diving, and boating to avoid injuries and accidents. Whether you'll be heading to the pool, lake, or beach, keep these simple safety tips in mind to make sure your family enjoys the water safely.


WHY WATER SAFETY MATTERS
Drowning remains the leading cause of death in children under four, and the second leading cause of death in children under 14. While children are at the highest risk for drowning, anyone can drown. This includes people who know how to swim, especially when contending with flash floods caused by heavy summer storms or a medical condition that puts them at greater risk like seizures.
Water safety is important at every age. The United States averages 11 drowning deaths per day and another 22 non-fatal drowning events per day. Non-fatal drowning events can lead to long-term health complications like brain damage. The good news is that practicing water safety measures can keep you and your family safe while enjoying your summer.
Read on for simple water safety tips by our Laurel Health Center experts to keep you and your family safe:
Never swim alone. No matter your age or skill, accidents happen; if you have an emergency or fall unconscious, your risk of drowning is greatly reduced by having another person nearby who can act quickly.


Enroll children early in swim lessons. Teaching kids how to float and swim saves lives.


Not a strong swimmer? Use floatation aides like arm bands (floaties), life vests, and life preservers.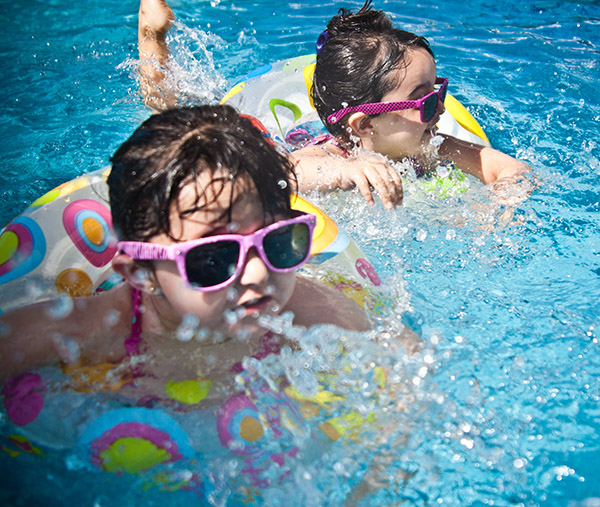 Be vigilant and designate someone to keep watch, especially around young children. It only takes a moment for tragedy to unfold. Specifically appoint someone to watch children around bodies of water, and take shifts as needed. When there is a large group of people at a party or event, everyone may assume someone else is watching the kids. Designate someone who is responsible to keep watch and enforce water safety rules to make sure everyone has a fun, safe time.


Lifeguards aren't babysitters. They cannot keep track of every person at all times. Make sure someone in your group is watching out for the others.


Don't run around a pool. The wooden deck or concrete by a pool is slippery and can lead to painful slip and falls, including head injuries.
If your child is missing, immediately check the pool or any nearby body of water. Children are curious and are naturally drawn to exploring their surroundings; time is critical in rescuing and resuscitating.
Alcohol increases your risk for a water-related incident as it dehydrates you and impairs judgment; use caution if drinking while fishing, boating, or near a body of water. Designate a sober friend to operate equipment and keep an eye on those imbibing alcohol.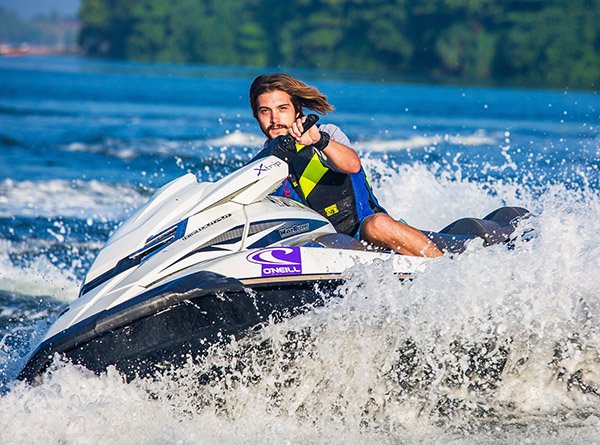 Know how to use your equipment. If you're operating a boat or jet ski, windsurfing, parasailing on the beach, water skiing, scuba diving, kayaking, canoeing, snorkeling, or surfing the waves, take the time to properly train on how to use the equipment with a certified instructor to avoid injury. Wear the recommended safety gear, learn what to do if your equipment malfunctions, and know how to signal help if there's an emergency.
Monitor use of the diving board and only dive where indicated; improper dives into shallow water can result in life-threatening injuries. You should avoid diving into ponds, lakes, creeks, coves, and rivers because the water depth is unknown, and the hidden rocks or debris often present in natural bodies of water pose additional injury risk.
Pay attention to changing weather. Weather can change rapidly, and sudden thunderstorms, increasing heat, ocean currents / undertow, and rough waves pose serious safety risks. If the weather turns, immediately leave the water and seek shelter indoors when necessary.

Whether you're relaxing in a pool, ocean, lake, hot tub, or even the bath, don't make waves—follow water safety rules to ensure you and your loved ones enjoy a fun, memorable summer.
For more summer safety tips, stay tuned to Laurel Health's news page.
To reach one of our centers, click here to visit Laurel Health's contact page for a full list of locations and numbers.