How to Beat the Heat for Safe Summer Fun
By Kristy Warren
When it comes to summer vacation, many of us turn to fun in the sun, but it's important to stay vigilant for signs of heat illness and practice water safety measures when cooling off at pools and beaches. Joseph White, a certified physician assistant with the Laurel Health Centers, shares helpful summer safety tips for the whole family.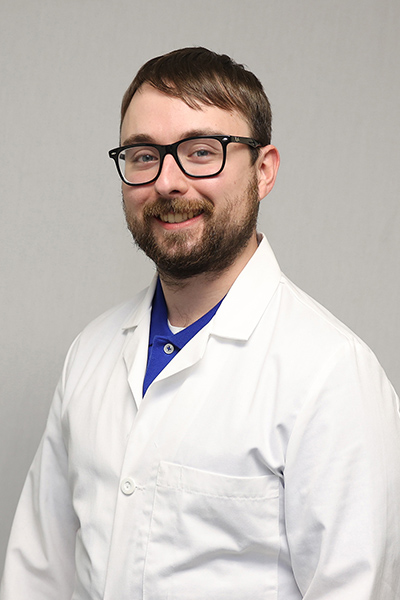 Summer is in full swing with plenty of hot, sunny days, which means an increased risk of heat illness like heat cramps and heat stroke. Your age, health, and certain medications can put you at greater risk for heat illness.
"Young children, older adults, and those with chronic conditions are especially susceptible to heat illness, but it can impact anyone," White explains, who has a background in family medicine and geriatrics, including skilled nursing facilities and tackling chronic conditions in older adults.
It's important to know and recognize the signs of heat illness, as even minor symptoms can quickly progress to serious trouble if left untreated.
The good news is that heat illness is preventable! The best ways to prevent heat illnesses are to avoid strenuous activities during the hottest hours of the day, making sure to stay hydrated with plenty of water, and taking breaks in the shade / air-conditioning to cool down.
Check out the short video below for quick tips on how to manage summer's high heat and enjoy your summer safely!
HOW TO SPOT HEAT ILLNESS
Some people are more susceptible to heat illness than others, but it can strike anyone. Don't miss important early warning signs of heat illness, as the situation can escalate quickly and dangerously.
Heat cramps are an early warning sign that your body is stressed. If you experience any muscle cramping while enjoying a hot day, stop whatever you're doing, go inside or seek shade, and drink water to rehydrate and cool down.
The precursor to heat stroke is called heat exhaustion. Early warning signs of heat exhaustion include headaches, nausea, vomiting, intense sweating, pale skin, and increasing irritability, sleepiness, or loss of concentration / coordination. If you experience any symptoms of heat exhaustion, drink water and take a cool shower or bath to cool off quickly then rest your body. If a person exhibits these symptoms then passes out, call 9-1-1.
Heat stroke is a medical emergency that can result in death or permanent disability without proper treatment. Symptoms include a rapid pulse, red dry skin, high body temperature, headaches, dizziness, and loss of consciousness. In this condition, the body can no longer cool off on its own and can reach fatal temperatures. Call 9-1-1 immediately and move the affected person out of the heat. Remove their clothing, place ice along the groin, armpits, wrists, and neck, cover the person with a wet sheet, and blow a fan over them until help arrives.
HOW CAN WE STAY SAFE IN THE SUMMER HEAT?
Plan outdoor activities for the early morning or evening when the sun is less intense


Take plenty of breaks when working, exercising, or playing outdoors


Stay hydrated. It's vital to drink enough water in the heat, especially when we're sweating; other beverages like soda can actually dehydrate you, so make sure you reach for water


Know the signs of heat illness and what to do if someone exhibits them
Take time to cool down in the shade or air conditioning; if you don't have AC at home during a heat wave, take a trip to a public place that does like a library, store, or restaurant



Wear sunscreen that's SPF 30 or higher and protects against both UVA / UVB; re-apply your sunscreen as directed, especially after swimming or heavy sweating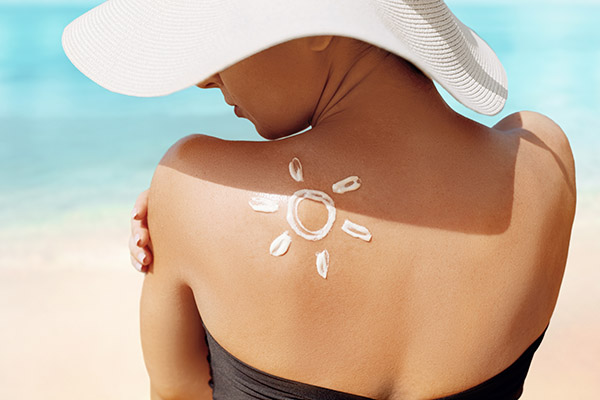 DON'T MAKE WAVES: FOLLOW WATER SAFETY RULES
When temperatures skyrocket, a dip in the pool can be a great way to cool off, but make sure you enjoy the water safely. Ensure that everyone involved knows how to swim. Enroll your children in swim lessons—teaching kids how to float and swim saves lives!
You should also never swim alone. Even if you're heading to a public place, bring a buddy because lifeguards at crowded pools and beaches can't watch everyone at once and may not see you in trouble. It's important to swim with a friend and to pay attention to your surroundings. If you're swimming at the beach, always follow the posted signs for where to swim and do not drift far from shore as there may be dangerous riptides, undertow, rocky terrain, or rough waves.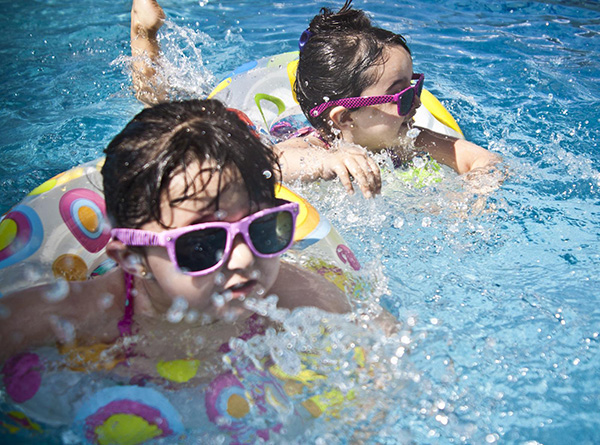 If someone is not a strong swimmer, use floatation devices like life preservers and floaties in the pool.
No matter how eager you are to cool off, don't run around the pool.
Pool decks and edges become very slick with people splashing, jumping, and climbing in and out of the pool, which makes it easy to slip and fall.
Only dive if you know how to do so safely and know where it's safe to dive; diving into shallow water or near rocks can result in serious and life-threatening injuries.
Alcohol increases your risk of drowning, dehydrates you, and impairs judgment; use caution if drinking while fishing, boating, or near a body of water. It's always best to have a designated driver handle any watercraft (e.g., boats, jet skis, canoes, and kayaks).
Always supervise young children near water. It only takes a moment for a tragedy to unfold. If you'll be taking a trip to the beach or attending a pool party, designate someone to watch young kids at all times. At a group event or public beach, there's a tendency to assume everyone is paying attention and to let your guard down because there are "many eyes" watching, but this can lead to unsupervised water access because everyone is assuming someone else is keeping watch.
Pay attention to changes in the weather. Weather can change rapidly and quickly make the water dangerous. Sudden thunderstorms, increasing heat, ocean undertow, and big waves pose serious safety risks. If the weather turns dangerous, immediately leave the water and seek shelter indoors.
Joseph White, PA-C treats patients of all ages at the Elkland Laurel Health Center. To make an appointment with Joseph White, call 814-258-5117.
For more summer safety tips, visit our health and wellness blog.