How to Keep Your Smile Healthy & Why You Shouldn't Skip Your Dental Cleaning
By Kristy Warren
We don't always think about how our smile contributes to a healthy body and mind, but our dental health plays a big role in our overall health and well-being. Carmen Bates, RDH, a dental hygienist with Laurel Health, shares why routine dental checkups are so important to keeping our smiles healthy.
HOW DOES OUR DENTAL HEALTH AFFECT OUR OVERALL WELL-BEING?

Our physical, mental, and emotional health are interconnected, and a problem in our mouth can affect our health as a whole. Infections, tooth pain, gum inflammation, and poor oral health can negatively impact other parts of our body physically and mentally—and they may even play a role in some diseases.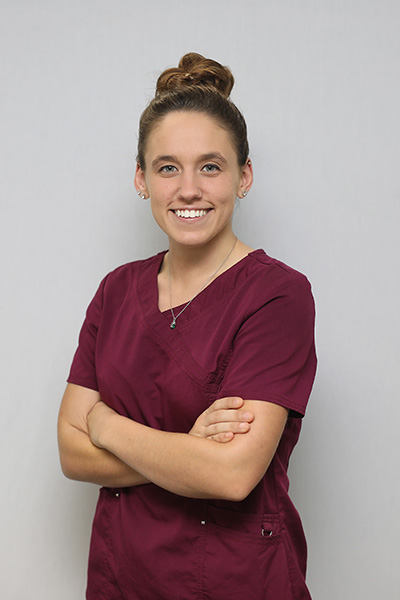 The health of our gums in particular says a lot about the state of our physical health. "Studies suggest bacterial and inflammatory problems seen in our oral health, especially severe gum disease, could play a role in or serve as a warning system for the presence of other diseases."
Gum health can help identify that there's a problem with blood flow, including signaling heart disease, high blood pressure, and endocarditis (an infection in the heart). Certain chronic conditions like diabetes and osteoporosis can also affect our oral health with increased risk of tooth loss or gum disease, making it especially important for those with chronic health conditions to stay on top of regular dental screenings.
Carmen further explains that suffering from chronic mouth pain or cosmetic issues in our smile like chipped and discolored teeth can also affect our emotional / mental health and self-esteem.
What can you do to achieve and maintain a healthy smile? Carmen shares helpful tips in the short video below, including why routine dental checkups are so important and good habits that keep our smiles beautiful and healthy:
WHAT ARE SOME WAYS WE CAN MAINTAIN A HEALTHY SMILE?
Gently brush your teeth twice a day for two minutes using a soft-bristled toothbrush. Take time to clean your entire mouth, especially hard to reach areas like the back molars.


Use a toothpaste containing fluoride to protect against cavities.


Take care of your gums. Brush carefully along your gumline and floss or use a water pick to remove stubborn food stuck between your teeth that brushing can miss; your dentist may also recommend a mouthwash, particularly if you have inflamed gums.


Schedule regular checkups with your dental office, including cleanings and imaging (x-rays).


Replace your toothbrush every 3-4 months when the bristles become splayed and worn.


Eat a well-balanced healthy diet and moderate your intake of sugary drinks and food.


Avoid tobacco products, including cigarettes, chewing / dipping tobacco, and vapes. Tobacco can cause mouth, throat, and lung cancers, bone damage, gum disease, tooth decay, discolored yellow or brown teeth, and tooth loss.
WHY IS IT SO IMPORTANT NOT TO SKIP REGULAR CLEANINGS?
Routine checkups play a key role in keeping your smile healthy. Regular professional cleanings help safely remove plaque or tartar buildup and monitor the health of your mouth.
Checkups establish a healthy baseline for your teeth and gums so your dentist can quickly identify anything that seems "off" and fix problems early.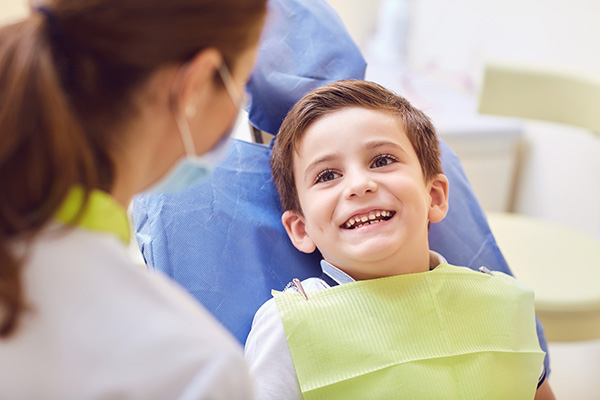 For example, a dentist may identify a small cavity forming before it's causing painful symptoms and can treat it before it has a chance to grow larger and more complex to fix.

During a cleaning, your dentist or dental hygienist may also ask to take x-rays of your mouth (e.g., a panoramic x-ray or bite-wing x-rays). X-ray imaging helps keep an eye on the health your tooth roots and jawbone, the positioning of your teeth, and any undescended teeth you may have like wisdom teeth or adult teeth in children who still have their "baby teeth." These images help your dental team identify if / how the teeth are shifting and spot any signs of trouble like infection, fractures, or an ill-positioned tooth that may start causing pain or problems if left unchecked.
WHEN TO MAKE AN APPOINTMENT
If you're due for a cleaning or are experiencing any trouble with your teeth and gums, don't wait—make an appointment with Laurel Health's dental team today!
Laurel Health offers complete dentistry services for the whole family, including routine cleanings, exams, imaging, fillings, crowns, cosmetic dentistry, implants, and oral healthcare education. As federally qualified health centers, we are committed to caring for all patients, regardless of their ability to pay. Laurel Health offers sliding fee programs to income-eligible families to help with coverage gaps, co-pays, medications, and deductibles.
With two dedicated dental clinics and an expanding dental care team, excellent care is only a call away. To make an appointment, call our offices in Lawrenceville (570-827-0145) or Blossburg (570-638-3468).
For more information about our dental team and how to care for your smile, click here to visit our dental services page.