Start the School Year Right with a Well Child Check
By Kristy Warren
With the new school year starting soon, many families are busy back-to-school shopping, but don't forget to add a healthy start to your checklist!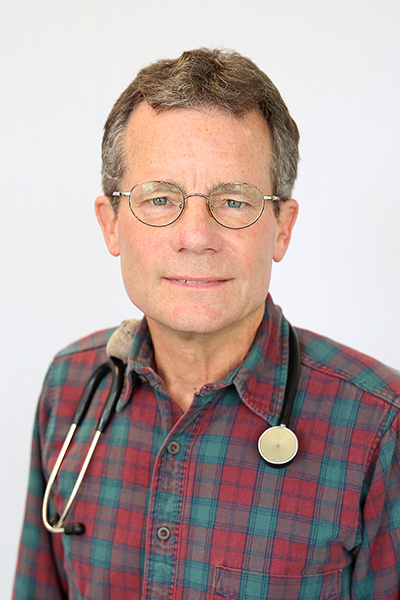 Local pediatrician Barry Clark, MD of Laurel Pediatrics sat down with the Homepage Network team to share a wellness back-to-school checklist to make sure every family gets a healthy start.
Dr. Clark explains how to:


Ease kids back into their school-year routine, including sleep and meal schedules





Harness the power of a balanced breakfast each morning to fuel your kids' learning





Adjust backpacks for a safe, comfortable fit





Why seeing a doctor when your child is well is so important
HOW PARENTS CAN GET THEIR CHILD READY FOR SCHOOL

Nutritious food, plenty of sleep, and getting into a consistent routine all play a role in making sure your child is ready to take on their school day. Here's a quick healthy checklist for getting your family ready for the new school year:


Start the day right with a good,

nutritious

breakfast; a solid, well-balanced first meal fuels kids to better focus and learn


Ease them back into their school-year routines

ahead

of the start of school, including slowly transitioning back to their school-year morning and bedtime routines


Review their

supplies

: check backpacks for a snug, comfortable fit and test the weight once carrying supplies to ensure they aren't carrying too much and straining their back


Get help from your pediatrician on prepping healthy

nutritious

packed lunches, educating your child on how to make

healthy choices

in the cafeteria, and healthy

after-school snack

ideas for when they get home


Make an annual well child appointment with your pediatrician. Certain grades, activities, and school sports require this physical to clear your child to participate
Laurel Health pediatrician Dr. Barry Clark shares helpful tips for getting your child ready for the new school year and off to a healthy start in this short video:
WHAT PHYSICALS & WELL CHILD VISITS COVER
Physicals, also known as well child checks, are an excellent opportunity for children to establish a positive relationship with their pediatrician, ask questions, and learn about healthy habits. It also helps young children avoid associating a trip to the doctor's office with only illness or pain the way they might if only taken to the doctor when they feel badly or have hurt themselves.
These wellness exams make sure children are hitting their growth milestones, review / update medication lists, identify any potential health trouble early, and assure they are fit to participate in gym or other physical activities. They can cover a variety of age-based health screenings like height & weight checks, immunizations, and hearing or vision screenings.
WHY IT'S IMPORTANT TO SEE A DOCTOR EVEN WHEN YOUR CHILD IS WELL
"We love it when both parents and kids come in with a list of questions they'd like to discuss," explained Dr. Clark. Well child visits create an open dialogue to ask questions about your child's health and get thorough answers you can trust. Building a positive and trusted relationship with your pediatrician allows kids to ask health questions they might be embarrassed to ask their parents and to know they're getting expert, age-appropriate answers they can understand and trust.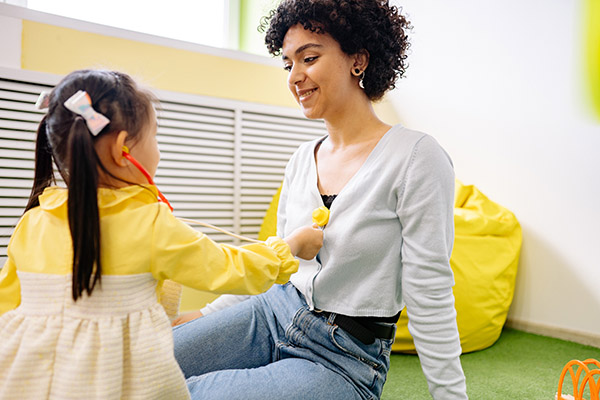 WELL CHILD VISITS ARE THE PERFECT OPPORTUNITY TO:


Answer your and your child's health and wellness questions


Get tips on age-appropriate health topics to discuss with your child


Assure you're on track with recommended health screenings


Confirm you're up to date with any mandatory immunizations for your child's grade


Chart your family's health and wellness goals


Track important physical and developmental milestones


Catch any potential areas for trouble fast (e.g., identifying scoliosis early makes it much easier to treat)



Support children as they develop healthy habits that will serve them well their whole lives
From baby to big kid, Laurel Pediatrics has you covered! Laurel Pediatrics has been serving our area for over 35 years with convenient appointments, 24/7 after-hours care, and compassionate providers trusted by generations of families.
Laurel Pediatrics is always welcoming new patients, newborn to age 21, at their 1 B Main Street location in Wellsboro, PA.
To make an appointment with Dr. Barry Clark and the Laurel Pediatrics team, call 570-724-7100 today! To learn more about our pediatric services, click here.