Safety Tips to Make Your Halloween Night a Treat
By Kristy Warren
Nothing captures the magic of fall quite like colorful costumes and trick-or-treating together on a crisp autumn night. To make the most of your Halloween fun, it's a good idea to have a plan in place before heading out.
From traffic safety and food allergies to candy management, Laurel Health has you covered with an easy trick-or-treating checklist to keep the celebrations safe and fun for everyone!
CHOOSING THE RIGHT COSTUME


Costumes are a great way for kids and adults to showcase their creativity, personality, and interests. It also creates a fun opportunity to bond with friends and family. Not every costume is easy to see or move in, though, and that can become dangerous when crossing streets in the dark. Here are some ways to mitigate tricky costumes to keep your evening fun safe:
Avoid wearing Halloween masks when walking. Decorative masks are a staple of the holiday but can impair vision, especially in the peripheral. This could cause you or your child to miss an oncoming car, uneven sidewalks, or curbs. Take Halloween masks off or pull them up to rest on top of your head when walking and

crossing

to assure your vision is not obstructed. Whenever possible, cross the street at a designated crosswalk or with a crossing guard.


Add reflective tape or glow stick jewelry. A lot of traditional

Halloween

costumes like vampires and werewolves use dark-colored fabric which can make it extra challenging for drivers to see pedestrians at night, especially when small children are darting quickly across the street. When trick-or-treating at dusk or after dark, add reflective tape or glow sticks to outfits, bags, or shoes to improve visibility for motorists. The more you can do to make it easy to see you the better!


Sample makeup first. Ghoulish makeup is part of the fun but can sometimes irritate the skin. Try a sample on a small area of skin to gauge your skin's sensitivity a few days beforehand. Take care to fully remove all makeup when the festivities are done with a gentle makeup remover, cleanser, or baby oil followed by soap and water.


Take care with accessories. Pirates, cowboys, fairies, and ninjas are Halloween costume favorites, but take care to keep accessories manageable. Items like toy swords, wings, and wands should be appropriately sized, soft, flexible, and easily stored to avoid injuries, tripping, or jostling other trick-or-treaters.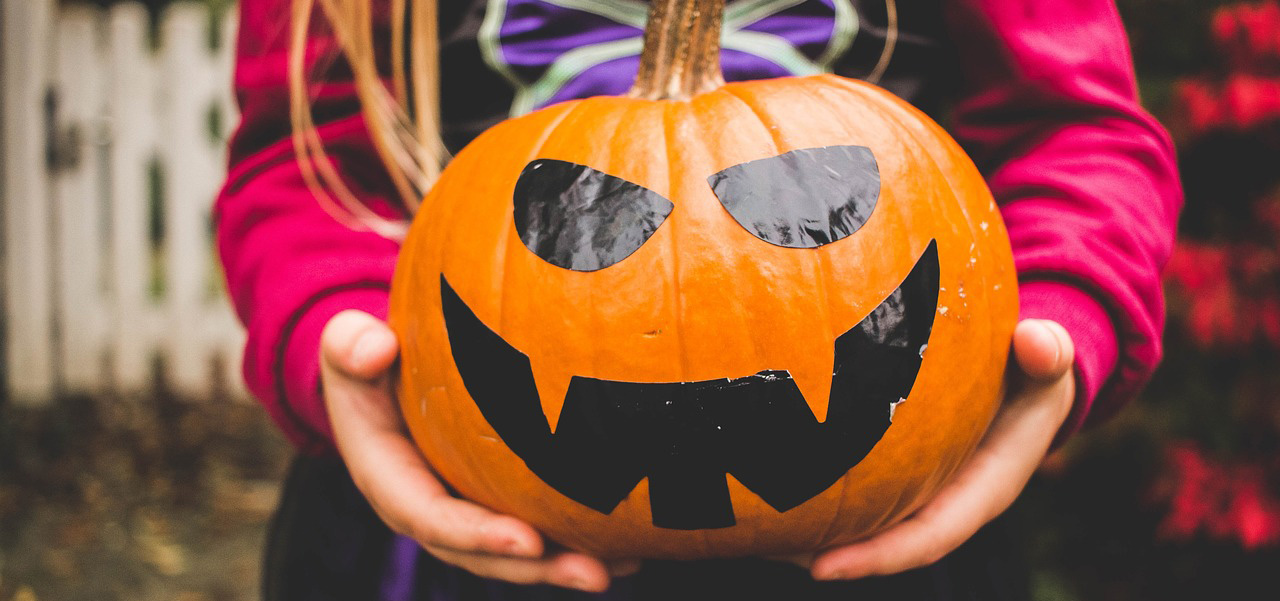 TRICK-OR-TREATING SAFELY
Before setting out for a night of Halloween fun, have a plan in place. Pre-plan your routes, remind your children about "Stranger Danger" rules, follow sidewalks whenever possible, and encourage children to have a full, healthy meal before trick-or-treating to curb impulsive candy snacking.
Worried about your kids getting scared or into trouble trick-or-treating? Attend a trunk-or-treat or community event where you know the participants and treats will be safe for kids. From pumpkin painting and corn mazes to treasure hunts and bobbing for apples, there are lots of not-so-spooky options for Halloween fun. Check out your local chamber of commerce for a list of official events in your area. Be sure to stop by Laurel Health's trunk-or-treat booth in Smythe Park if you'll be participating in Mansfield's trunk-or-treat event this year!
Trick-or-treat in groups and bring a flashlight to improve visibility.


Look both directions before crossing a street or alley. Aim to cross at well-lit intersections with crosswalks or traffic guards.


Young children should always be accompanied by a responsible older adult.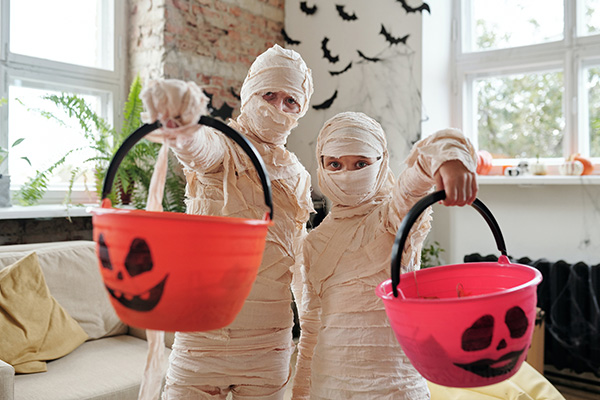 KEEP TO A SCHEDULE & SET LIMITS


Trick-or-treat at houses you know.

While we all like to think everyone has good intentions, it's better to play things safe.

Do not accept homemade treats from strangers, and review your child's pre-packaged candy for evidence of tampering.


Walk from house to house; don't run across the street or ahead of your group. Darting between cars or houses increases the likelihood of trips, falls, injuries, and accidents.


Refuel with water and healthy snacks to keep crankiness at bay. Trick-or-treating, fall festivals, and parties can take a lot of energy out of kids and adults. Hydrating throughout and having smart-choice snacks

like raisins

on hand will help everyone enjoy their time to the fullest.


Set a time limit for the festivities. Halloween fun can turn sour if kids are out too late past their bedtime or become overstimulated. Whether it's a party or trick-or-treating, having a plan for how long your family will participate helps kids keep to a healthy routine.
CANDY SAFETY AND AVOIDING THE SUGAR RUSH: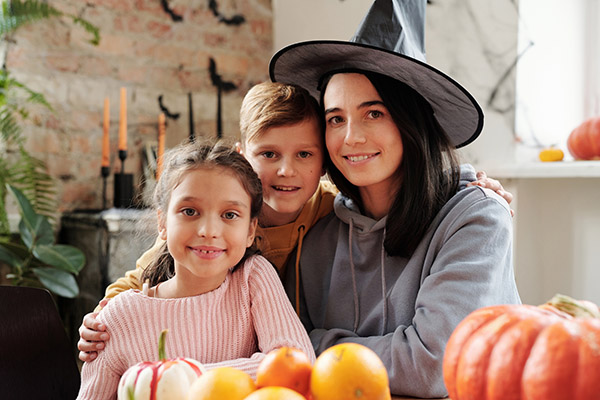 Teach kids not to eat any treats until they have been safely inspected by a trusted adult. Throw out any candy that appears to have been tampered with or is expired.


Avoid the hyperactive sugar rush and subsequent crash by supervising and moderating your child's candy consumption.
Store the candy in a safe place to help spread out enjoyment and avoid tummy aches. Set a limit for how many pieces your kids can have each night

to spread out the Halloween fun (e.g., let your child select one or two pieces to enjoy per day).




If your child has allergies or food sensitivities, don't accept handmade goods and carefully inspect all treats for where they were processed as many candies are processed in plants with traces of egg or nuts. Does their allergy take most pre-packaged treats off the table, too? Consider having your own stash of allergy-free treats available for them to enjoy alongside their peers so they don't feel left out or attend a community event that features other fall activities and giveaways like toys, stickers, and other non-edible goodies.
At Laurel Health, wellness is a treat. Does your child need a healthcare provider? To find a pediatric provider that's the perfect fit for your family, visit our provider directory or our Laurel Pediatrics services page.
For more seasonal safety tips, stay tuned to our health and wellness blog or visit Laurel Health's Facebook page.