Laurel Health Now Offers Electromyography EMG Testing in Troy and Wellsboro
By Kristy Warren
Suffering nerve pain, limb tingling, muscle cramping, or numbness? An EMG test may help you identify what's wrong and how to treat it. The Laurel Health Centers now offer electromyography (EMG) testing close-to-home in Troy and Wellsboro, PA.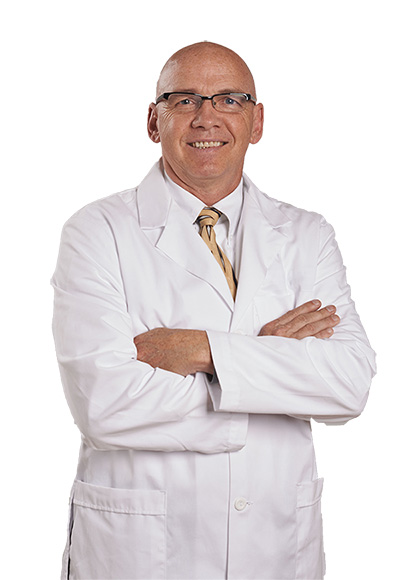 EMG testing helps assess the health of muscles and nerves to diagnose problem areas, neuromuscular abnormalities, and disorders like carpal tunnel, muscular dystrophy, conditions affecting the nerve root, and nerve-to-muscle connective disorders.
With more than 37 years of work rehabilitation and chiropractic expertise, Steven Heffner, DC has extensive experience in conducting this procedure, bringing this important service closer-to-home for local patients and providers.
Dr. Heffner received his bachelor's degree from Mansfield University, completed post-graduate studies at Penn State University in State College, PA, and earned his Doctor of Chiropractic degree (DC) from Life Chiropractic College in Marietta, Georgia.
In his free time, he enjoys spending time with his wife of 40 years and their family, fly fishing, golfing, jogging, and continuing his education around diagnosing and treating musculoskeletal (MSK) pain.
Previously, local patients had to be referred out of the area for EMG testing to offices with full schedules, which frequently resulted in waits of up to three months for exams and results. Patients can now be scheduled for EMG testing within two weeks at the Wellsboro and Troy Laurel Health Centers, and results will be ready in days.
If you are currently experiencing numbness, tingling sensations, muscle weakness, limb pain, or unexplained muscle cramping, you may benefit from an EMG test. To discuss your options or schedule an EMG test, talk to your family doctor about a referral for EMG testing. Providers can schedule EMG tests by calling 570-297-3746.
Need a family medicine provider? Click here to visit Laurel Health's provider directory to find the perfect fit for your care or call us at 1-833-LAURELHC (1-833-528-7354).