Safety Tips to Make Your Halloween a Treat
By Kristy Warren
Nothing captures the magic of fall quite like colorful costumes and trick-or-treating, but Halloween night can spell trouble without the right precautions. Follow these safety tips to keep you and your family safe during Halloween fun!
CHOOSING THE RIGHT COSTUME


Look for fire-resistant costumes. Check labels for fire-resistant wigs, fabric, and accessories.


Add reflective tape or glow stick jewelry. If trick-or-treating at dusk or after dark, add reflective tape or glow sticks to outfits, bags, or shoes to improve visibility for motorists.


Avoid masks when walking. Masks impair vision, especially in the peripheral, and could cause you or your child to miss an oncoming car, uneven sidewalks, or curbs.


Sample makeup first. Ghoulish makeup is part of the fun, but can irritate the skin; before the big night, try a sample to gauge your skin's sensitivity and take care to fully remove it with makeup remover, soap and water, or baby oil when the festivities are done.


Watch the weapons. Pirates, cowboys, and ninjas are Halloween costume staples, but costume "weapons" should be soft, flexible, and appropriately sized to avoid injuries, tripping, or jostling other trick-or-treaters.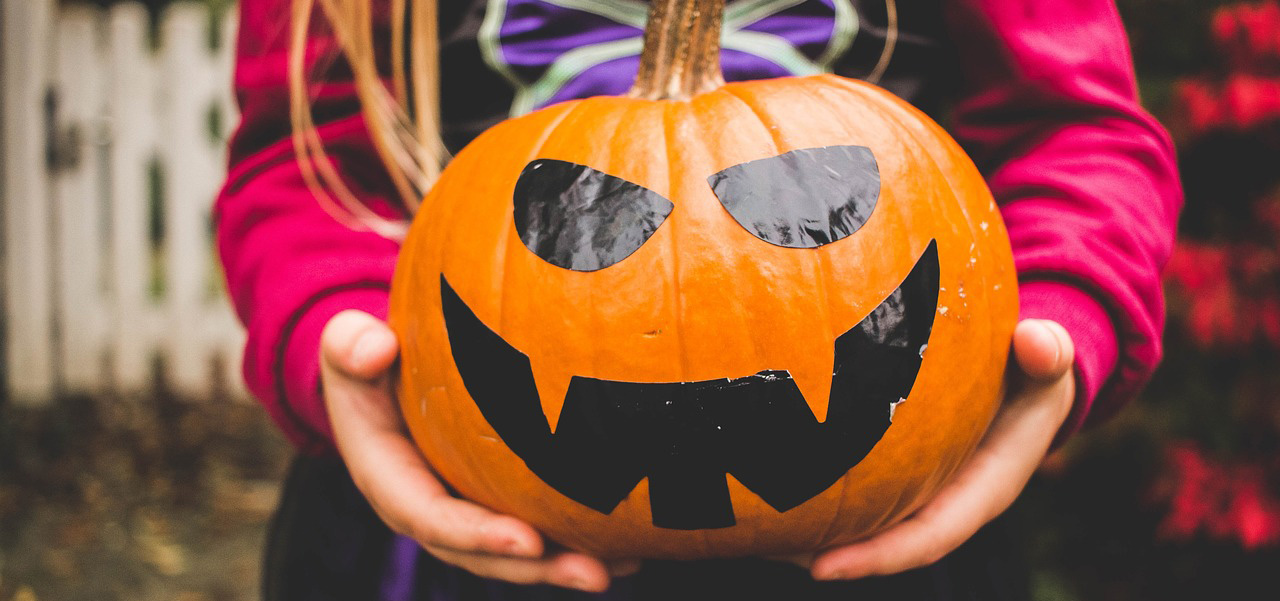 TRICK-OR-TREATING
Before setting out for a night of Halloween fun, have a plan in place. Pre-plan your routes, remind your children about "Stranger Danger" rules, follow sidewalks whenever possible, and encourage children to have a full, healthy meal before trick-or-treating to curb impulsive candy snacking.
Worried about your kids getting scared or into trouble trick-or-treating? Attend a trunk-or-treat or community event where you know the participants and treats will be safe for kids. From pumpkin painting and corn mazes to treasure hunts and bobbing for apples, there are lots of not-so-spooky options for Halloween fun!
Trick-or-treat in groups and bring a flashlight to improve visibility.


Always look both directions before crossing a street or alleyway.


Cross at well-lit intersections with crosswalks or traffic guards whenever possible.


Young children should always be accompanied by a responsible older adult.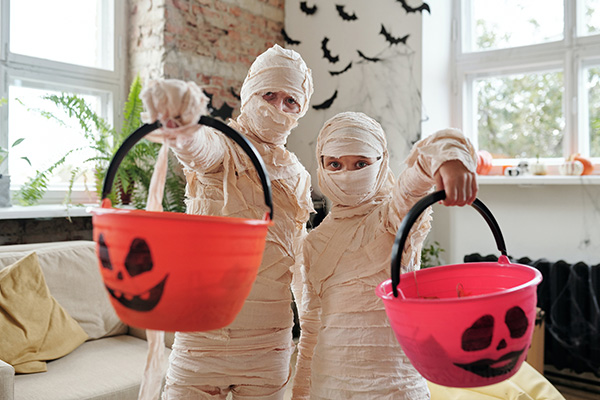 Visit houses you know, and do not accept homemade treats from strangers.


Walk from house to house; don't run across the street or ahead of your group.


Refuel with water and healthy snacks like raisins to keep crankiness at bay.
Candy Safety & Avoiding the Sugar Rush: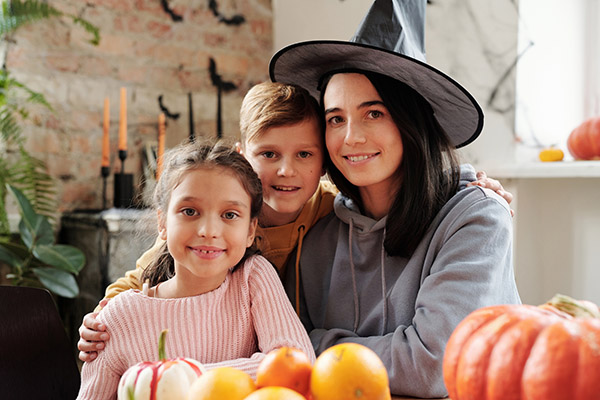 Teach your kids not to eat any treats until they have been safely inspected by a trusted adult.


Throw out any candy that appears to have been tampered with or is expired.


If your child has allergies, carefully inspect all candy and where it was processed.
Keep the hyperactive sugar rush and subsequent crash away by moderating candy consumption.


Store the candy in a safe place to help spread out enjoyment and avoid tummy aches. Set a limit for how many pieces your kids can have each night.
For more Halloween safety tips, click to visit the Laurel Health Centers' facebook page.