Make Healthy Habits Part of Your Back-to-school Checklist
By Kristy Warren
Start the school year right by checking all the boxes on your child's healthy back-to-school list!


RESET SLEEP SCHEDULES

Summer fun can mean late nights. When you're watching movies, playing in the yard, and vacationing, it's easy for sleep schedules to shift. Help your kids work back into their regular "school night" sleep schedule gradually.


Start switching off screens about an hour before bed, and set a firm bedtime to help you re-establish their school routine. Gradually begin moving their bedtime earlier a few weeks ahead of their school year start date to make the transition easier.


School age children between 6 - 12 generally need between 9 – 12 hours of sleep while pre-teens and teens need anywhere from 8 – 11 hours. Every child is different, so their sleep needs may fall outside the average recommendation. If you have questions or concerns about how much sleep your child needs, or worry that they are getting too much or too little sleep, talk to your doctor.
THE PERFECT SCHOOL LUNCH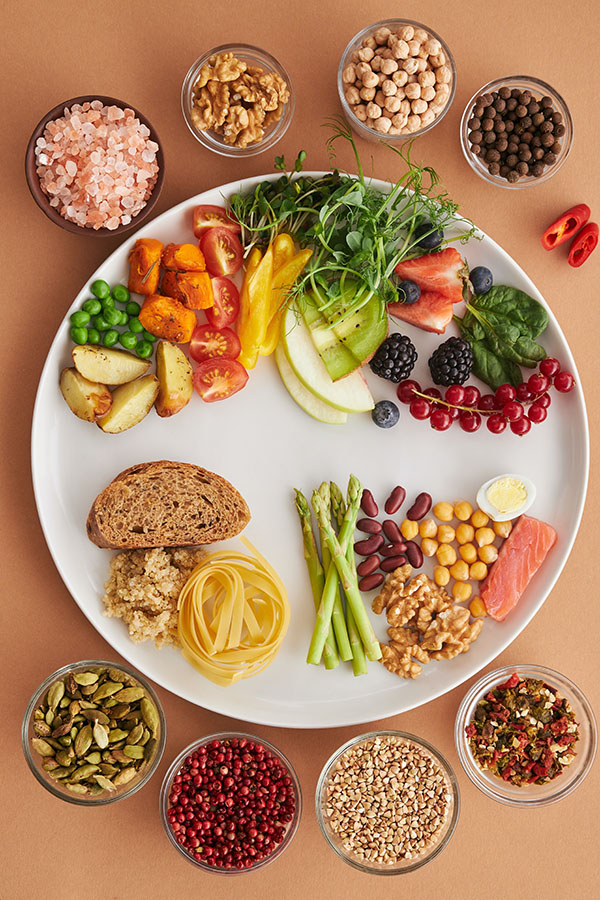 Keep your kids fueled for learning by packing a powerful lunch and smart snacks. Vegetables, fruit, and lean protein are an important part of your child's diet. Healthy eating helps kids fight off the unavoidable influx of germs as they begin interacting with large groups of other kids.


Not sure what to pack? Skip highly processed snacks and go light on the lunchmeat; focus on packable veggies like leafy greens, carrots, or celery, whole-grains, lean protein like beans, eggs, grilled / baked chicken breast, or seeds, and fresh fruit like berries, apples, and bananas. Another feel-good benefit? Eating healthy foods has been shown to positively boost their mood!


If you have a picky eater, encourage adventurous eating by being a role model, involve them in food prep, and continue to introduce them to new foods.
Concerned about your child's nutrition? Make an appointment with one of our experts at 1-833-LAURELHC (1-833-528-7354).
BALANCED BACKPACK


Lugging too many books at once, or wearing a backpack improperly can lead to back and neck pain, poor posture, strained muscles, and headaches. To get the right fit:


Choose a backpack with multiple compartments to carry weight more evenly


Select a backpack with a padded back panel / straps to avoid uncomfortable rubbing or poking


Adjust backpack straps to fit snugly


Ensure your child always uses both backpack straps



Center the backpack: d

o not use a backpack wider than your child's torso or longer than 4 inches past his or her waist


Encourage kids to use their locker or cubby to avoid carrying all their books or supplies at once


Concerned about your child's posture or back / neck pain? Schedule an evaluation with one of Laurel Health's expert chiropractors.
HEALTH CHECK: CHECKUPS & PREVENTIVE EXAMS

You don't have to be sick to go to the doctor. Routine check-ups, also known as "well visits" or "physicals," are a great time for your children to build a positive relationship with their provider.
Well visits can help establish healthy habits and set wellness baselines to determine what's normal for your child and to monitor progress.

They are also a great opportunity to measure your child's growth, receive the right immunizations at the right time for peak protection, check milestone developments in physical, emotional, and cognitive skills, and keep your child healthy with preventive screenings like eye exams and dental cleanings.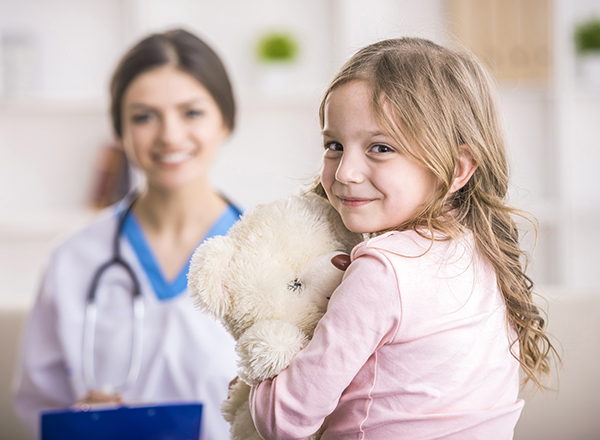 HANDLING ALLERGENS

If your child requires an emergency inhaler or epi-pen, develop an action plan with your school nurse and your child's teachers to ensure that they are stored properly and always easily accessible. Educate their teachers about symptoms to watch for and when and how to use your child's medical equipment.

Make sure you check if your child's school has any allergy-based restrictions on nuts. If peanut butter is banned, try swapping in sunflower butter for your PB&J. If your child has food allergies, make an action plan with the school administration for lunch / snack time and educate classmates.
IS YOUR PAPERWORK IN ORDER?

To ensure kids are active safely, they need to be periodically cleared to participate in physical activities. School physicals are required for certain grades and to participate in gym class, intramural sports, and team sports. Make sure you receive your physician note early to avoid your child missing any of the fun.
Likewise, immunizations are required at certain ages to ensure children receive peak protection; your child may not be able to attend school until they are up-to-date. If you have any questions about your child's immunization schedule, call your doctor to discuss.
MAKE AN APPOINTMENT TODAY!

The Laurel Health Centers care for kids of all ages, including well child visits, school physicals, sports evaluations, and immunizations.

To make an appointment for your child, call Laurel Pediatrics (570-724-7100) or the Laurel Health Center of your choice at 1-833-LAURELHC (1-833-528-7354) today.