By Kristy Warren
Laurel Health has been hard at work expanding its dental services to increase access, particularly among uninsured and underinsured patients who might otherwise go without care.
As part of that dental care strategy, the system targeted renovations to its dental clinic in Lawrenceville, PA to streamline service flow, update equipment, and create additional exam rooms to serve more patients. Construction began last October at the Laurel Dental – Lawrenceville office, which is located within the Lawrenceville Laurel Health Center at 32 East Lawrence Road.
Following the successful completion of the renovation project, the clinic is re-opening for full family dentistry services on Monday, February 13, 2023. Below, we have shared photos from construction and a first look at some of the updated clinic space.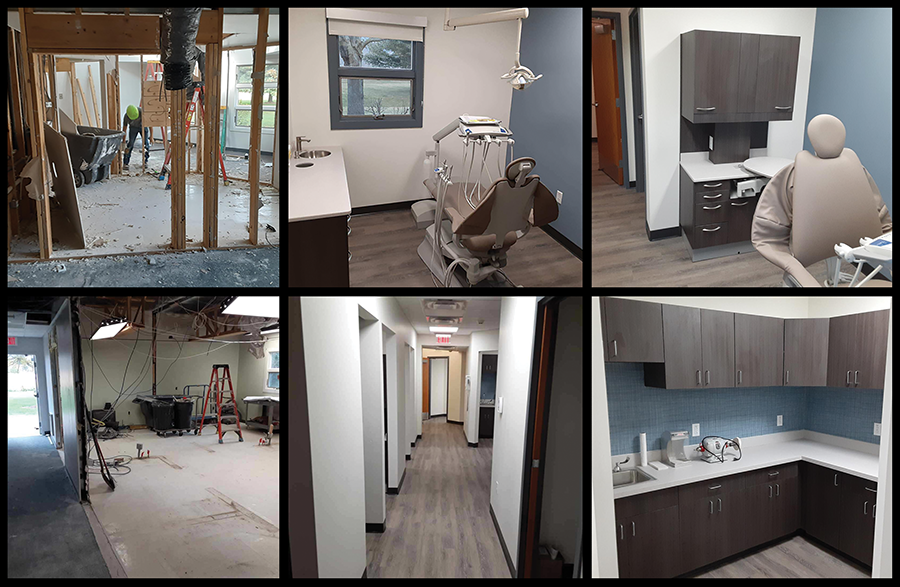 "We are excited to share the successful renovations with our community and welcome patients back to our updated space," adds Samantha Ordiway, Senior Director of Operations for the Laurel Health Centers. "Our team provides compassionate, expert dental care to patients of all ages and a sliding fee program to ensure everyone has access to high-quality dental care."
Laurel Health's dental services include cleanings, diagnostic evaluations, imaging, fillings, crowns, cosmetic dentistry, implants, preventive wellness treatments, and oral healthcare education on how best to care for teeth / gums. With an expanding dental care team and three dedicated dental clinics in Blossburg, Lawrenceville, and Towanda, PA, excellent care is only a call away.
For more information or to make an appointment at Laurel Dental – Lawrenceville, call 570-827-0145 or click here visit our Laurel Dental services page.