Chiropractor Dr. Steven Heffner Joins the Laurel Health Centers
By Kristy Warren

The Laurel Health Centers' chiropractic team is excited to welcome Steven Heffner, DC to the Laurel Health family. He will be seeing patients at the Elkland Laurel Health Center and the Laurel Health & Wellness Center, located at 40 West Wellsboro St. in Mansfield.
Dr. Heffner has 37 years of work rehabilitation and chiropractic care experience to address and improve mobility issues, chronic pain, and joint health.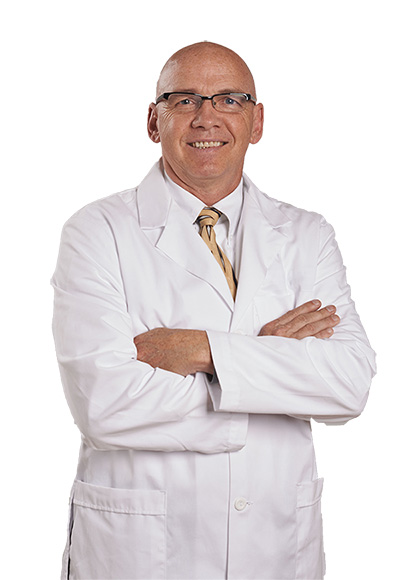 First drawn to chiropractic care after its role in rehabilitating a baseball injury in his youth, Dr. Heffner is passionate about ensuring all patients have access to high-quality chiropractic care, especially in rural areas like Tioga County.
He specializes in the McKenzie Method® of Mechanical Diagnosis and Therapy (MDT), an acclaimed assessment and treatment program that uses comprehensive assessments to identify and address a wide range of back, neck, and limb issues. Through MDT, Dr. Heffner can classify whether an issue is musculoskeletal (MSK) or systemic and collaborate with the patient's primary care provider to customize the treatment regimen.
"The goal of this method is not only to resolve pain and correct dysfunction, but to keep patients pain-free through self-assessment, phases of care, and ongoing treatment tools," Dr. Heffner explains. "Because patients play an active role in their own care through the McKenzie Method, it is able to be used during telemedicine visits for patients who are unable to be treated onsite during COVID-19."
Dr. Heffner received his bachelor's degree from Mansfield University, completed post-graduate studies at Penn State University in State College, PA, and earned his Doctor of Chiropractic degree (DC) from Life Chiropractic College in Marietta, Georgia. Prior to joining the Laurel Health Centers, he served as director of a 17-clinic system in Chicago and has spent the last 21 years working with Laurel Health System, Susquehanna Health, and UPMC. In his free time, he enjoys spending time with his wife of 40 years and their family, fly fishing, golf, jogging, and continuing his education around diagnosing and treating MSK pain.
To make an appointment with Dr. Heffner, call 570-662-1974 (Mansfield) or 814-258-5117 (Elkland). Both traditional onsite appointments and telemedicine visits are available. To learn more about Laurel Health's chiropractic services, click here.