By Kristy Warren
With Coronavirus (COVID-19) dominating the news, you may be feeling anxious about every cough, sneeze, or sniffle. If you or a loved one are unsure what to watch for, or are experiencing symptoms associated with COVID-19, follow the graphic below to learn when and how to seek care.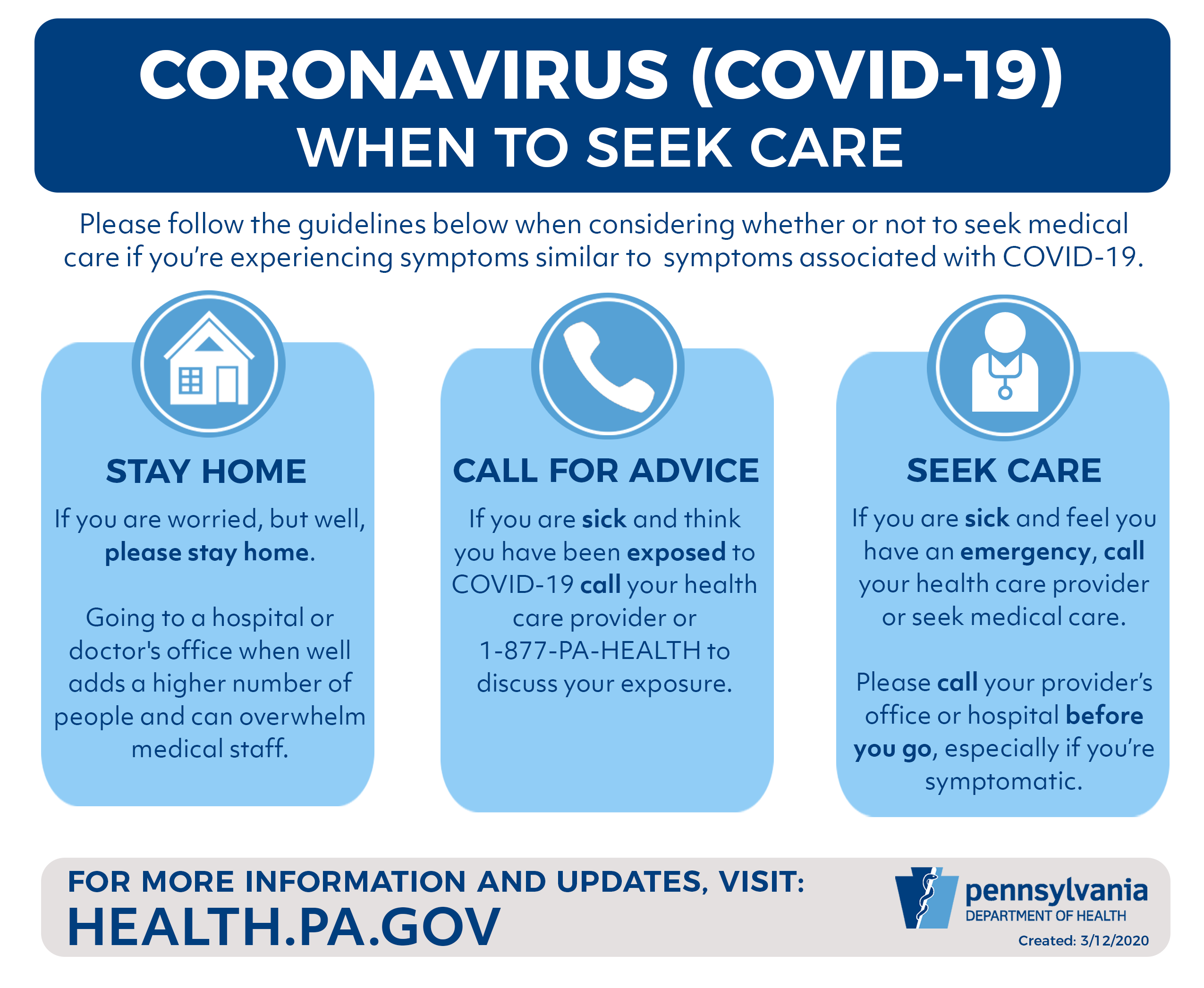 In summary:
If YOU'RE WORRIED BUT WELL ... stay home.
If YOU'RE SICK AND MAY HAVE BEEN EXPOSED ... call your healthcare provider or 1-877-PA-HEALTH so that a healthcare professional can assess your risk and recommend your next care steps.
If YOU'RE FEELING VERY SICK AND HAVE COVID-19 SYMPTOMS... call your doctor or emergency room to notify them so that they can determine where you should seek care and prepare for your arrival.
Remember, PLEASE CALL AHEAD to your family doctor or clinic to discuss your concerns. If you show up without forewarning, you can accidentally expose other vulnerable patients and staff. Call ahead to protect others and avoid spreading illness.
To reach the Laurel Health Centers, call 1-833-LAURELHC (1-833-528-7354) or click here to visit our contact page for a list of numbers by site.